HAPPY INTERNATIONAL LIPSTICK DAY (+Lipstick Haul)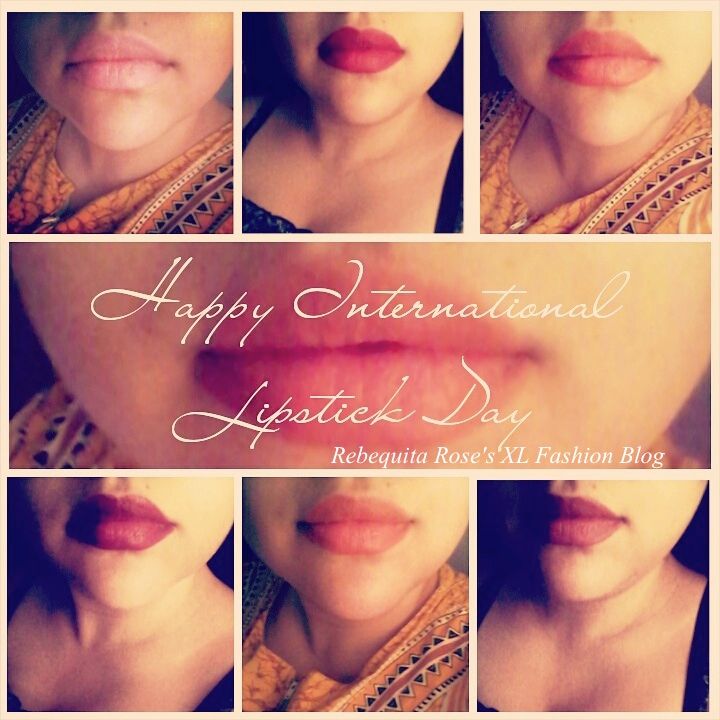 Helloooooooooooo!!! So, today is...
INTERNATIONAL LIPSTICK DAY!!!
(OK, maybe it was yesterday, but whatever - It's still a bit of fun, lol)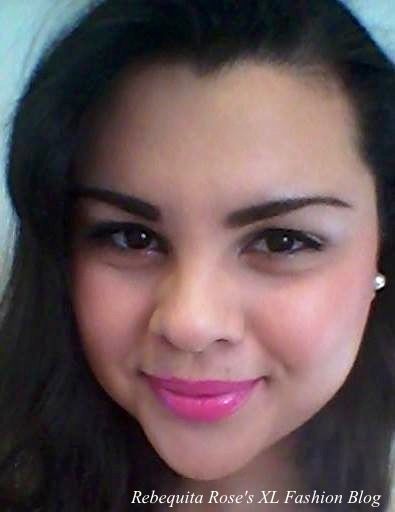 This lipstick is

YSL Rose Tropical Tropical Pink no.49
DISCLAIMER: THIS IS NOT A SPONSORED POST.
ALL OPINIONS AND IMAGES ARE MINE, EXCEPT FOR THE LAST TWO IMAGES, WHICH I FOUND VIA A GOOGLE SEARCH.
I recently went on a bit of a lipstick haul at
KIKO
. I unapologetically love KIKO'S matte lipsticks, despite what make-up snobs might have to say about the brand.
If you ask me,
KIKO's lipsticks are fantastic
because they are relatively
affordable,
(
in comparison to higher-end makeup brands
), they have a decent range of
gorgeous colours
- unlike most affordable brands I know of
, so there is no compromising style by going for KIKO's affordable option of lipstick, (
I highly suspect this might be thanks to that effortless, elegant, and sexy thing, combined with exquisite taste, which most italians seem to have
), and their overall lipstick
quality is actually amazing
.
Their matte lipsticks are "creamy", so although they don't have shine, they do not dry out the lips, (unlike some other high-end and much pricier brands matte lipsticks, which I won't name and shame). Oh, and did I mention that the colours are very pigmented and long lasting? - And the colour you get when you put it on your lips, is actually the colour you expect it to be - again, unlike other affordable make-up brands.
The only other matte lipstick that I have found works on my usually very dry lips, is one by Mary Kay. Mary Kay however, is a pricier brand - which is justified considering that Mary Kay's quality is downright fantastic; but when it comes to certain beauty products, lipstick and lip liner are one of those areas where you can afford to pick a cheaper option, and nothing terrible will happen to you. (
I wouldn't say the same thing about skin care products, but that's irrelevant to this post
).
I'm not sure what came over me, but I really indulged on lipsticks and lip liners and
here is how they look on!
SMART LIPSTICK No.914 and PRECISION LIP PENCIL No.308 - Both by KIKO MILANO
I bought this colour because I want to do a 90's inspired look and make-up tutorial in the near future and this colour just reminds me of my teenage years, and the RnB Soul singers who I loved and were so popular in the 90s!!!
LUMINOUS CREAM LIPSTICK No.504 and PRECISION LIP PENCIL No.311 - Both by KIKO MILAN
This lipstick looks very similar to the previous one, but in 'real life' it's not. All of these colours are different. I'm very much a perfectionist, so having similar but different colours means I can 'perfect' my makeup colour co-ordination a lot more. This colour is much 'redder' in real life, even if it looks more brown in this photo.
VELVET MAT LIPSTICK No. 607 and PRECISION LIP PENCIL No. 307 - Both by KIKO MILAN
If you ask me, a girl can never have too many different shades of red lipstick. Red lipstick is glamorous, sexy, makes an entire outfit pop, and is just, well, perfect if you ask me.
SMART LIPSTICK No 910 and SMART LIP LIP PENCIL No.713 - Both by KIKO
OK, so this colour is the other extreme. I was on the pursuit of a nude lippy after I finally managed to get my hands on the Urban Decay Electric Palette. - Bright, colourful, bold eye makeup calls for not-so-bright lips most of the time, and I didn't have any nudes to match that sort of eye makeup - until now!!!
(Now I just need an orange nude! So watch this space!)
SMART LIPSTICK No.907. No lip liner
Orange is one of my favourite lipstick colours. It's fresh, elegant, and subtle enough to not take centre stage, but different enough to look like you are wearing lipstick.
SMART LIPSTICK No.907 and SMART LIP PENCIL 705 - Both by KIKO MILANO
Whenever I think of orange tone lipsticks, bright pink whether they be dark or light, and bright reds, I always think of the 80s. The 80s was a funny decade and I thank God I was a small child and not a teenager at that point. The 80s fashion for the young just isn't my cup of tea, and I still remember being about four years old and having a strong hatred for
tracksuits
. I couldn't understand why anyone would want to leave their house in what looked like pyjamas, no matter how comfortable they were. I even remember having a conversation with my mum about it, and telling her how ridiculous these people looked in these horrid things, and my mum aswered, "Yes, I know. I agree completely. You're completely right. They're very ugly clothes!" LOL. I still think they are ridiculous looking by the way! Yet the 80s also had a very extravagant yet elegant thing going on, which had nothing to do with the tracksuit disaster. Think of the dresses
Lady Di
wore, and the wardrobe on
Dallas
.
That's more my cup of tea... *smiles*
SMART LIPSTICK No.907 and SMART LIP PENCIL No.700


I now have a lot of reds, pinks, and oranges which I haven't included in the post, - mainly because I wanted to focus on my latest lipstick purchases which just happen to be from KIKO MILANO.
The only colour lipstick I need to experiment with and include to my collection, is purple...
WHY LIPSTICK IS AMAZING
(and could be your best friend!!!)
1.
If you ever need to look done up, but you don't have hours to spend on your makeup,
an amazing colour lipstick can make all the difference!
Just put on some mascara, blusher, and a bright classy pop of colour on your lips,
and you will look done up and elegant with minimal effort!
2.
It's the perfect makeup item for us lasses who wear glasses!
Focus on the lips, not the eyes, and you have perfect makeup for glasses.
- And the result is super sexy!
3.
Putting on lipstick is easy peasy, lemmon squeazy! Absolutely anyone can do it!
Which is great news for any of you beauties who struggle with applying eye makeup.
You can fake-it with lipstick to look more done up on a daily basis, until you get the hang of how to do eye makeup!
4.
For those of us who don't always have an hour to ourselves every morning to 'put our faces on', lipstick can help create the illusion of looking much more put together than we really are.
5.
You can always be sure your lipstick will 'fit' you. - Unlike jeans!
6.
You will feel amazing in a lipstick you love, and it will last all day, or all night.
7.
Lipstick plus sunglasses are like magic formula to make anyone look "cool". If you're ever hung over, or just haven't had enough sleep, and it shows, then this combination will hide all of that and actually make it look like you've taken time to get ready and look "cool"!
8.
This one kind of ties in with point number 1, but just by switching your lipstick colour, you can completeley transform your makeup - as this picture which I found on-line demonstrates:
The only thing that has changed, is the lipstick colour, and the entire look is transformed, - making lipstick the quickest, easiest to apply, most versatile item of makeup which can help you switch looks instantly, and at the same time, save time!
I hope you've enjoyed this post.
I'd love to hear what you think in the comments below!
WHY DO YOU LOVE OR HATE LIPSTICK?