Unica Plus / Unica Textil - FALDA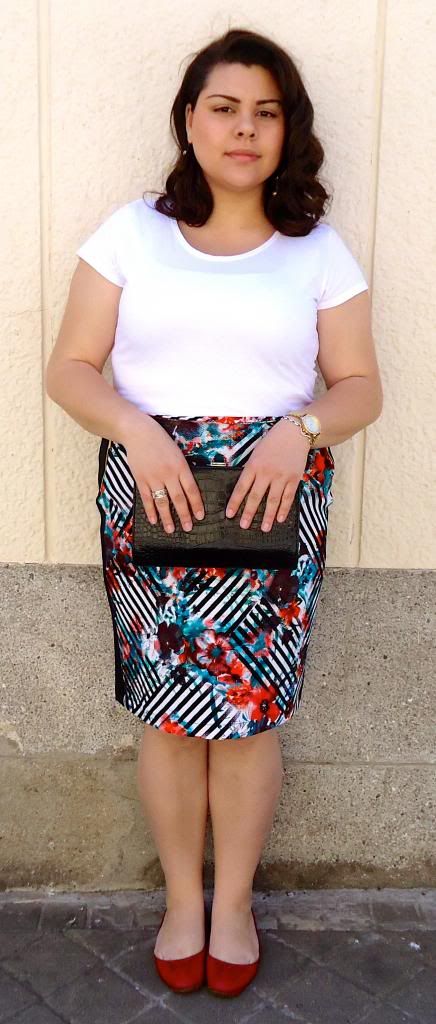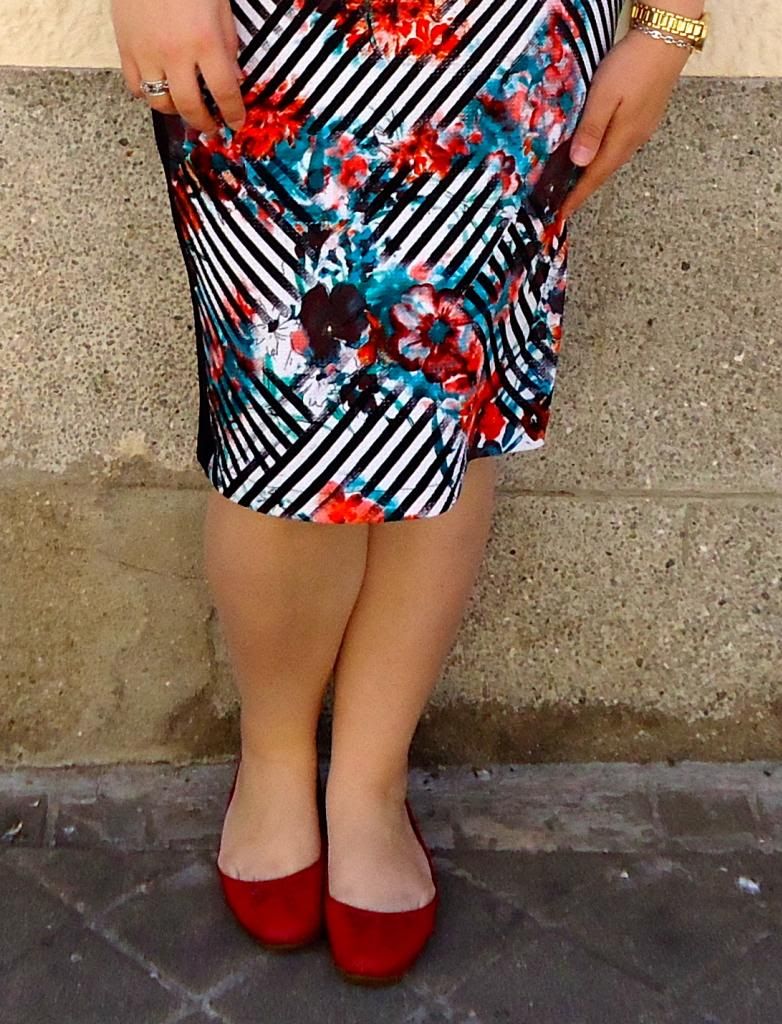 Hello Beauties,
I hope your day is going fabulously! Here is the second installment of my review for
Unica Plus
- An on-line plus size shop based in Barcelona. You can see my first installment by clicking
HERE
. This time I am reviewing one of their skirts which I think is fun and querky. It's made of a very thick and stretchy fabric, so it would definately fit someone a lot bigger than me. (This is an XXL). The print is only at the back and the front, and the sides are just plain black which is on-trend, and very flattering to anyone who wants to dress-slimmer and create the illusion of thinner hips and thinner thighs. That someone isn't me, personally, but if you are going for that, then this is the skirt for you! It's knee length on me, and I am 5'7" tall, so it's a good length that can be worn for both work and play!
If you'd like to see more clothes by Unica Plus, then click
HERE
to go straight to their website.
DISCLAIMER:
UNICA PLUS ARE NOT PAYING TO REVIEW THEIR CLOTHES, AND THE OPINIONS I OFFER HERE, ARE 100% MY OWN. I RECIEVED THREE GARMENTS FREE OF CHARGE FROM THEM, AND IF I HAD NOT BEEN HAPPY WITH WHAT I RECIEVED, I WOULD NOT HAVE DONE THIS REVIEW FOR THEM OR YOU.
Espero que esteis pasando un dia fabuloso! Aqui os dejo la segunda entrega de mi review para Unica Plus - Una tienda on-line de tallas grandes hubicada en Barcelona. Podreis ver mi primera entrega haciendo click AQUI. Esta vez os digo mi opinion sobre esta falda, que parece divertida y diferente. Esta hecha de una tela gruesa y que estira, o sea, da talla, asi que segurisimo le quedaria a alguien mas grande que yo. (Esta es una XXL). El estampado esta solo en parte delante y la parte de atras. En los lados en negra lisa, lo cual esta muy de moda, y estiliza mucho a cualquiera que quiera vestirse para verse mas delgada, y aparentar tener menos cadera y menos muslos. Ese alguien no soy yo, pero si ese es vuestro objetivo, esta es la prenda para ti! El largo es estupendo, llegandome por la rodilla, (Yo mido 1.70), asi que tiene un largo ideal para salir de fiesta e igual para ir a trabajar! sI Os interesa ver mas prendas de esta tienda, haz click AQUI para ir directo a su pagina web!
NOTA:
UNICA PLUS NO ME ESTA PAGANDO POR ESTE REVIEW. LAS OPINIONES QUE EXPRESO AQUI, SON 100% EXCLUSIVAMENTE MIAS. HE RECIBIDO TRES PRENDAS GRATIS, Y SINO ME HUBIERA GUSTADO LO QUE RECIBI, NO HUBIERA HECHO ESTE REVIEW PARA ELLOS NI PARA VOSOTRAS.
White t-shirt / Camiseta - H&M Basics
Skirt / Falda - Gifted by Unica Plus
Clutch /

Cartera

- Primark (very very, old. / Muy muy, vieja)
Shoes / Zapatos - Mary Paz Leather Collection (Coleccion de piel de Mary Paz)
Watch / Reloj - Bijou Bridgette
Hair / Pelo - Babyliss Curl Secret (Review and tutorial video coming soon)
Make-up /

Maquillaje

- L'Oréal, Chanel, and Urban Decay Basics Palette.