It's Nobody's business.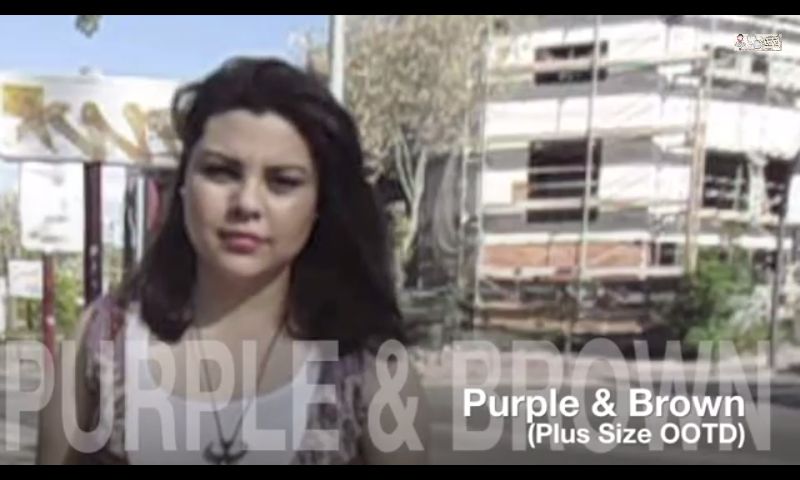 ENGLISH
Hello Beauties,
I hope you are all well, and happily fabulous. Before I continue, I'd just like to point out that I'm having issues with my comments, and have just found comments I wasn't aware of. I promise I'm not ignoring any of you. I'm not like that. So if I've not been getting back to anyone, I appologize, and I want to let you know that your love and support means the world to me.
Since I am currently unemployed, (my contract was brief and ran out already), and no longer have that strong vertigo, I now have lots of time to blog and make videos for you, whilst I job hunt as well. I hope that when I do get a job I won't be forced to go MIA again, and I promise I will keep you posted on any changes!
On a slightly different note, I really, really could do with a new camera. The video quality on my MacBook Pro is a lot better than on my camera, but sometimes it films funny. The motion and sound aren't always in synch which is frustrating. Add to that that sometimes iMovie freezes up and does wierd stuff during editing! Video making at my end is a hit or miss scenario.
Below is an outfit video I made (using my camera) and the quality is so appauling that I almost didn't even bother uploading it. It's only thirty-nine seconds long and you can see what I mean for yourselves...
*weeps*
I actually started making video outfits years ago on my vimeo channel. I can't remember why I didn't keep that up. Probably time issues or being completely clueless about video editing. It's something I'd like to take up again, but with better quality images...
If you have tips, suggestions, recommendations, etc, on cameras and lenses, please let me know!
Before, I forget, as for today's blog title: "It's nobody's business". It really isn't anybody's busy. We are all free to make choices. How we look, how we live, our lifestyle choices, the decisions and choices we make throughout our life, are all our own and nobody else's business, (as long as your choices aren't harming anyone else).
Never forget that you are a valuable human being who was made beautiful, and who has a purpose in life. Nobody is here completely by accident or without a purpose. Never forget that.
SPANISH
Hola Bellezas,
Espero que esteis todas genial y felizmente fabulosas. Antes de continuar me gustaria decirles que tengo un problemilla con los comentarios, y he estado encontrando comentarios que no sabia que habias dejado. Os prometo que no estoy ignorando a nadie. Yo no soy asi. Si alguien a quien no le he respondido, os pido mil perdones, y que sepais que vuestro amor y apoyo significa el mundo para mi.
Ahora que vuelvo a estar desempleada, (mi contrato era breve y ya se ha acabado), y ya se me ha ido pasando el vertigo, tengo mucho tiempo para actualizar el blog y hacer videos para vosotras mientras busco empleo. Espero que cuando me salga empleo, no tenga que volver a estar largos ratos sin actualizar el blog otra vez, pero prometo ponerles al dia con cualquier cambio que me surja.
Cambiando de tema. No me vendria nada mal una nueva camara. La calidad de videos grabados en mi MacBook Pro es mucho mejor que la de mi camara, pero a veces graba raro. El sonido y el moviento no estan siempre sincronizados. Y muchas veces iMovie se conjela y hace cosas raras cuando estoy editando videos. Lo de hacer videos en mi vida es una loteria.
En este post os dejo un video que hice de un look (grabado con mi camara), y la calidad es tan horrenda que estuve a punto de no molestarme en subirlo. Solo dura 39 segundos y podeis ver por vosotras mismas de lo que os hablo
*lloro*
Hace años empecé a hacer videos de mis looks en mi canal en Vimeo. No recuerdo por qué no segui con eso. Quizas falta de tiempo o ignorancia a la hora de como editarlos. Pero es algo que me gustaria volver a hacer, pero con imagenes de mucha mejor calidad...
Si alguna teneis consejos, sugerencias, recomendaciones, etc, sobre camaras y lentes, por favor dejenme saber!
Antes de que se me olvide. El titulo de mi post de hoy, "It's nobody's business", que significa, "No son asuntos de mas nadie" en inglés. Es porque de verdad no es problema de nadie. Todos somos libres. Nuestro imagen, nuestra forma de vivir, nuestro estilo de vida, las decisiones y elecciones que tomamos en esta vida, son propias, y no son problema de mas nadie, (excepto, si tus decisiones le hace daño a otros).
Que nunca se te olvide que tu eres un ser que vale y que fue hecho con belleza, y que tiene un proposito en la vida. Nadie está aqui por completo accidente, y todos tenemos algun proposito que cumplir.
Jamás te olvides de eso.