Video post: THE BEST FOUNDATION EVER - GIORGIO ARMANI
Yesterday I discovered Giorgio Armani's foundation and I am now obsessed. I rushed home to make a video about it, and when I use up my existing foundations, I am going to reach out for the Giorgio Armani cosmetics.
Seriously, that stuff is MAGIC!!!
It managed to give me flawless skin, even after I sweat like crazy and wiped the sweat off my face. I don't have bad skin, but I do get very mild acne and little spots, I also have small acne scars, and a T-Zone that so far, I have never been able to keep under control.
Here is the video I made on it:
And here are some photos.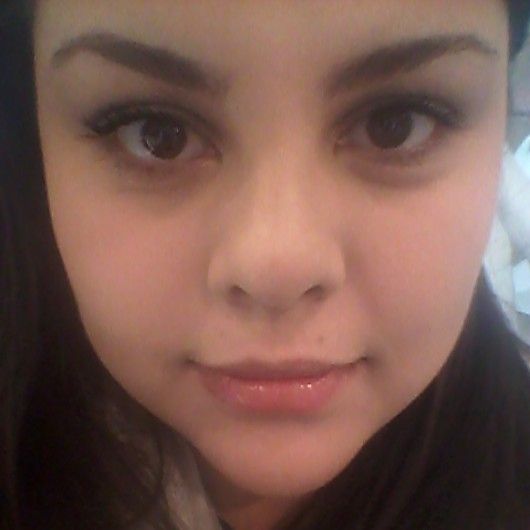 And for those of you who think I have completely clear skin and am lying about the slight acne and slight acne scaring, here is a close-up...
I can't wait for my current foundations to run out so I can buy this without so much guilt, lol. It's my holygrail foundation. I don't understand why more youtuber's aren't going crazy over this stuff!
Yes, it's very expensive, but it's worth every penny.
It's lightweight. It's very long-lasting and resistant. Yesterday was a very hot day here, (summer is arriving here), and I found myself walking under the hot blazing sun, and sweating like mad. I was wiping my forehead like crazy, and actually worried because I really wanted to make the video yesterday and post it yesterday as I was wearing the makeup yesterday.
I had no need to worry. I got home and the foundation was perfectly in tact. The eye-shadow faded which the makeup artiste told me would happen, because I have oily eye-lids. I'm not a fan of foundation on myself anyway, so that didn't bother me. Especially when the eye-shadow in question in bright purple, LOL.
Speaking of their eye shadows, they not only have absolutely stunning eye shadows, their colours are actually exclusive. My next step will be to check out their eye shadows!
Do you have experience with Giorgio Armani cosmetics?
What do you think of it?
x o x