Lace and Peplum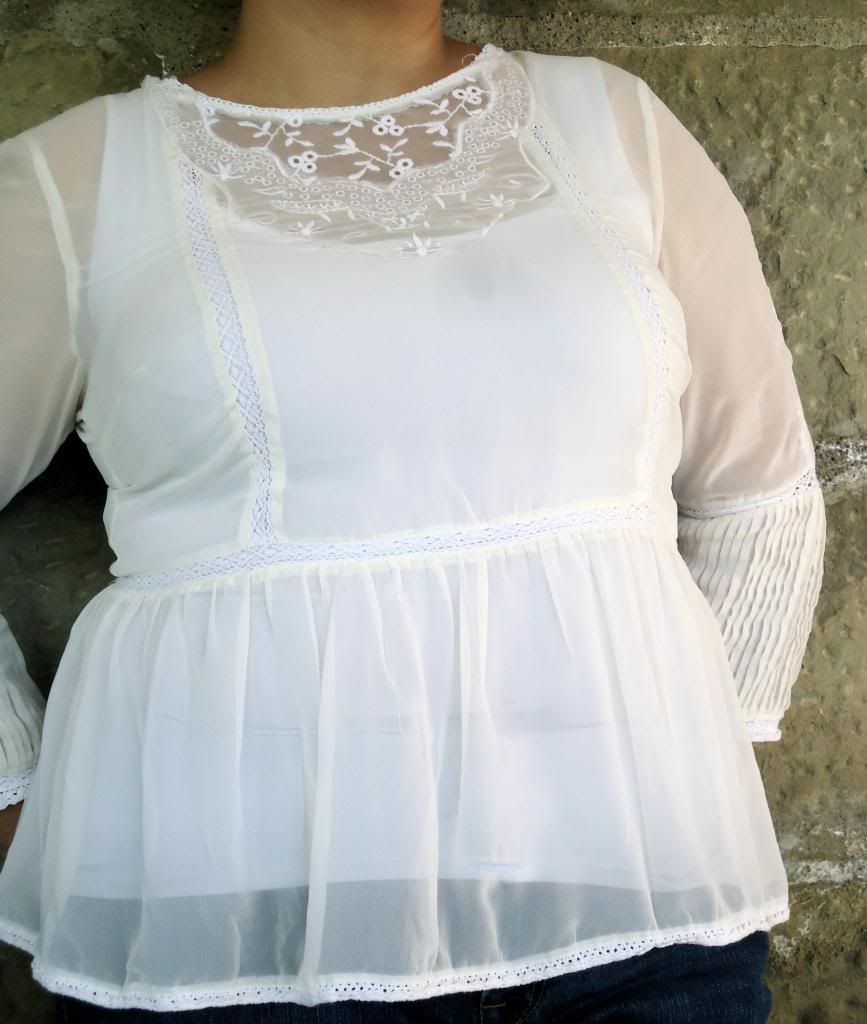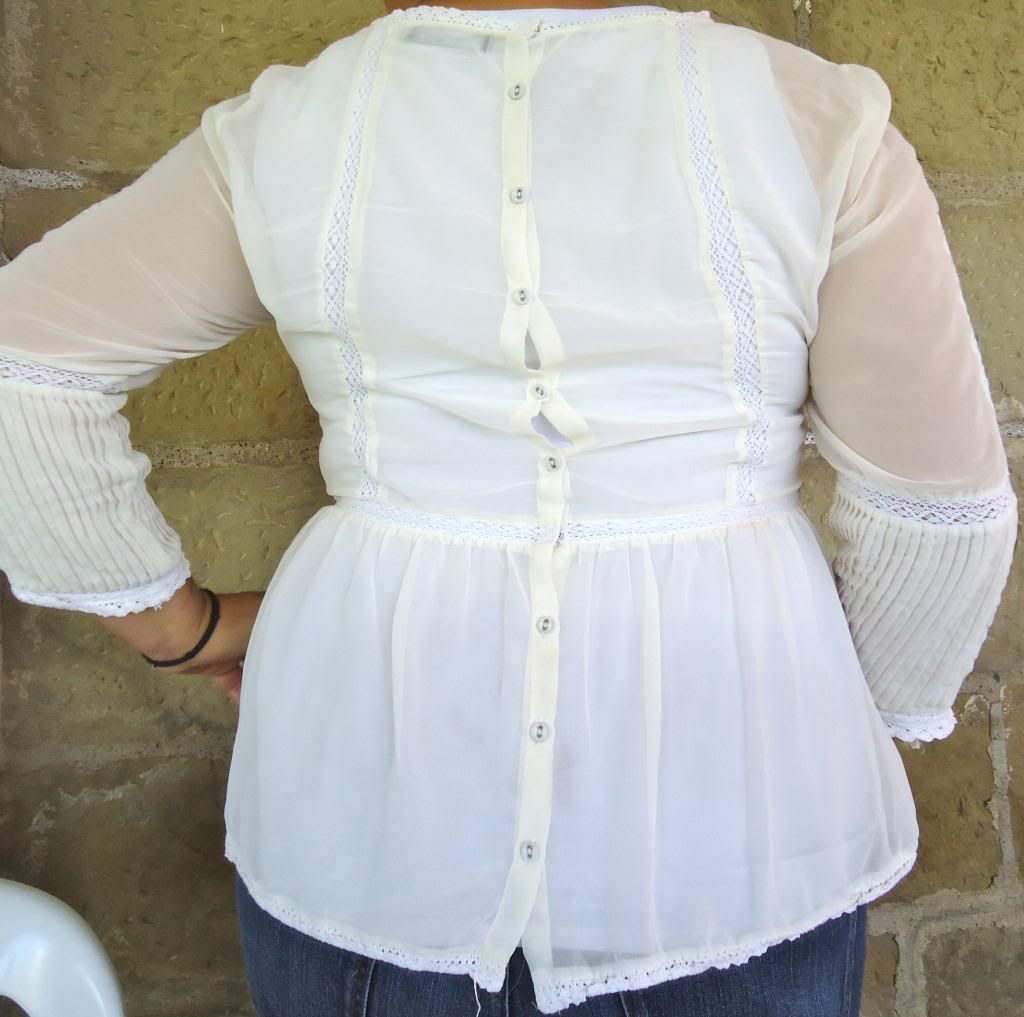 This is what I wore to go to Huesca on Saturday.
It was a very long trip, and it physically weighed me down a lot, but it was nice to get away from the City, and bump into a lot of very dear and familiar faces!
The top is from Primark. I bought it because I just loved it, but wasn't sure about the fit. Now I love everything about it, full stop. I accidentally burnt it on the peplum bit with the iron, so I plan to add an extra bit of 'crotchet' to hide the 'tear'.
The jeans are from H&M's plus size range. They are such a bad fit, but they are the only pair of jeans I have. I keep washing them in boiling hot water to shrink them. It works, until after wearing them for a little while, and I start to feel them going down.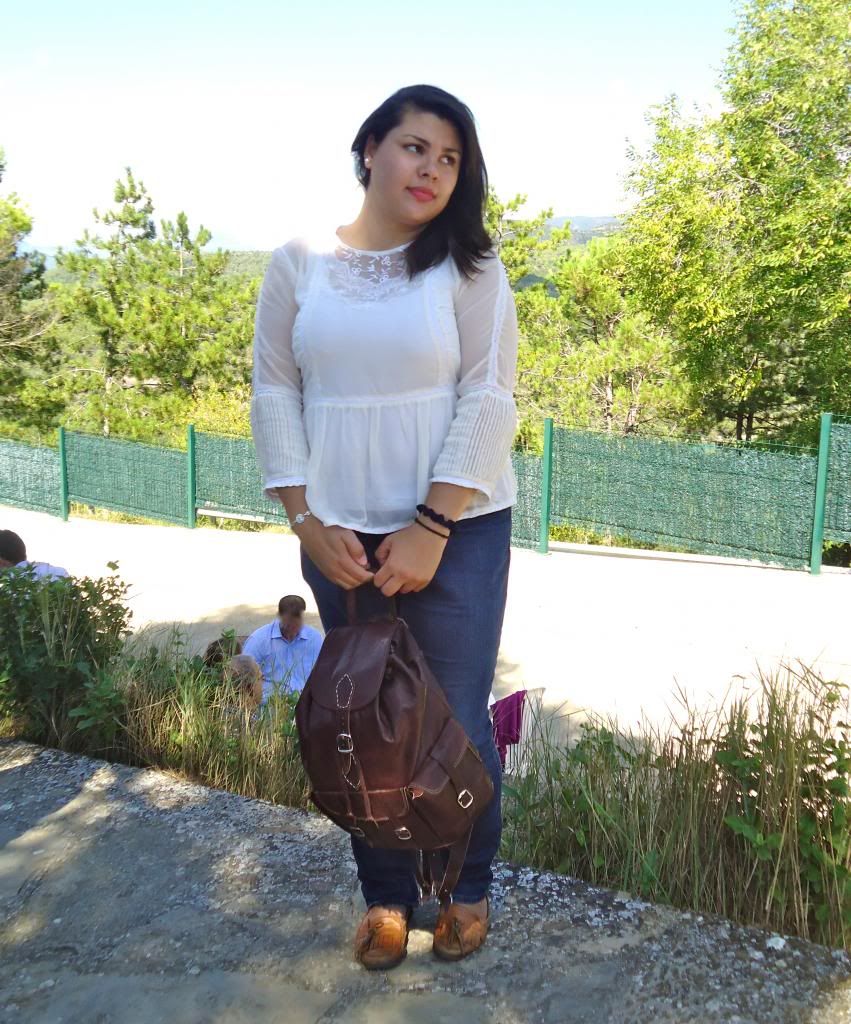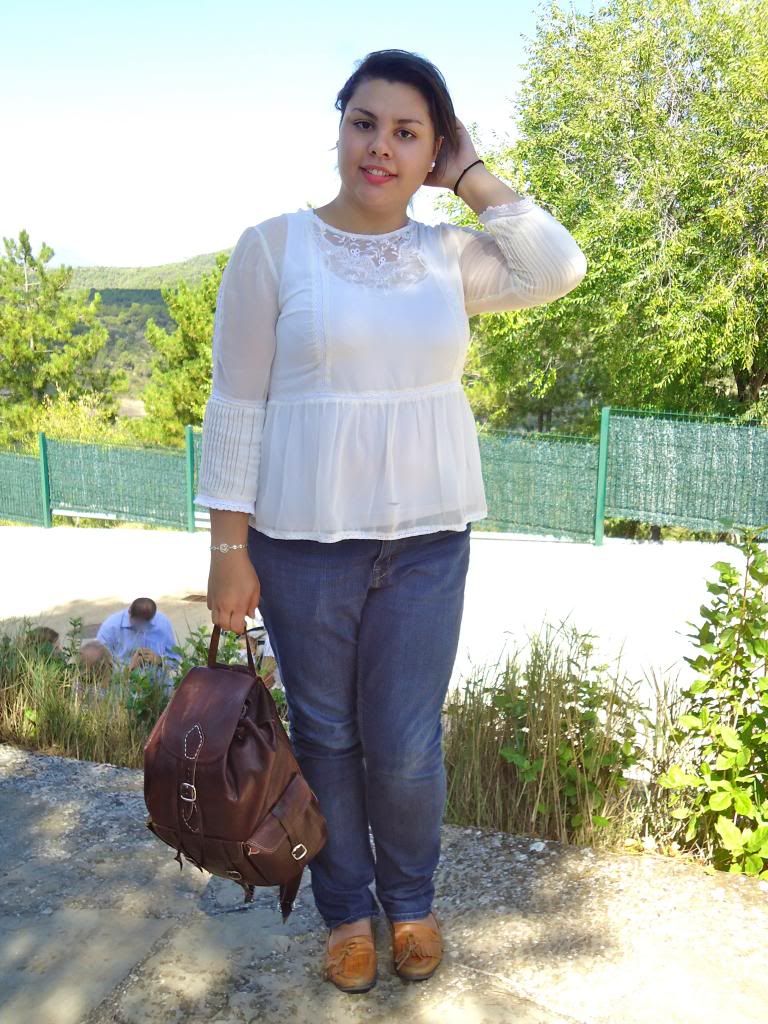 I need to invest in some brand new jeans ASAP!
My new job seems to be going fine. I feel like I've been there for ages, which I guess can't be a bad thing. So far everyone seems to be really nice, but I'm still feeling really shy and I'm only really opening up to one of my colleagues. She just gives a good vibe and seems really transparent. I love how I feel like I work with her, rather than for or under her, like I have with almost ever other teacher I have worked with. I got some news yesterday which has just confirmed my love and passion for teaching. (But it's sad, and I don't want to make anyone sad...)
Going back to the outfit though, if you are on my Instagram, you will have seen the following collage...
The top and the braid were both 'accidents', which turned out fabulously!
That was also my outfit for work on friday. I loved it so much I rushed home on friday afternoon to put the washing machine on to wear it again the next day! I never wear exactly the same outfit twice, but as I get older I opting for quality over quantity, so repeating outfits doesn't seem as off-putting as it used to.
Am I maturing, to just growing old?
lol
Til next time, all my luv,
Bex