Neon Skirt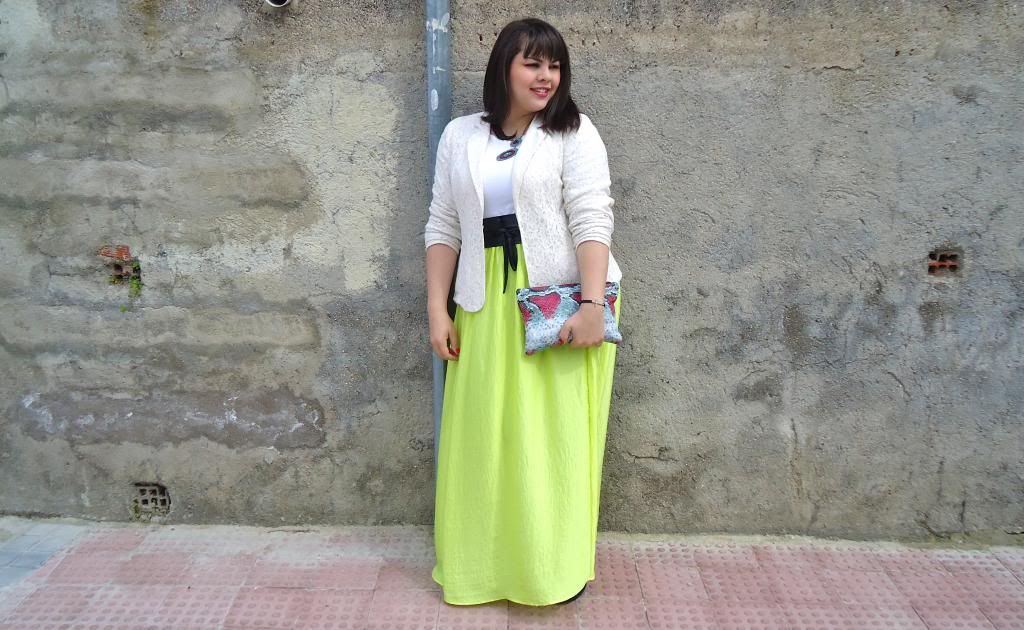 This is the look I put together for a competition currently being held by
Telva Magazine
and
Mango
.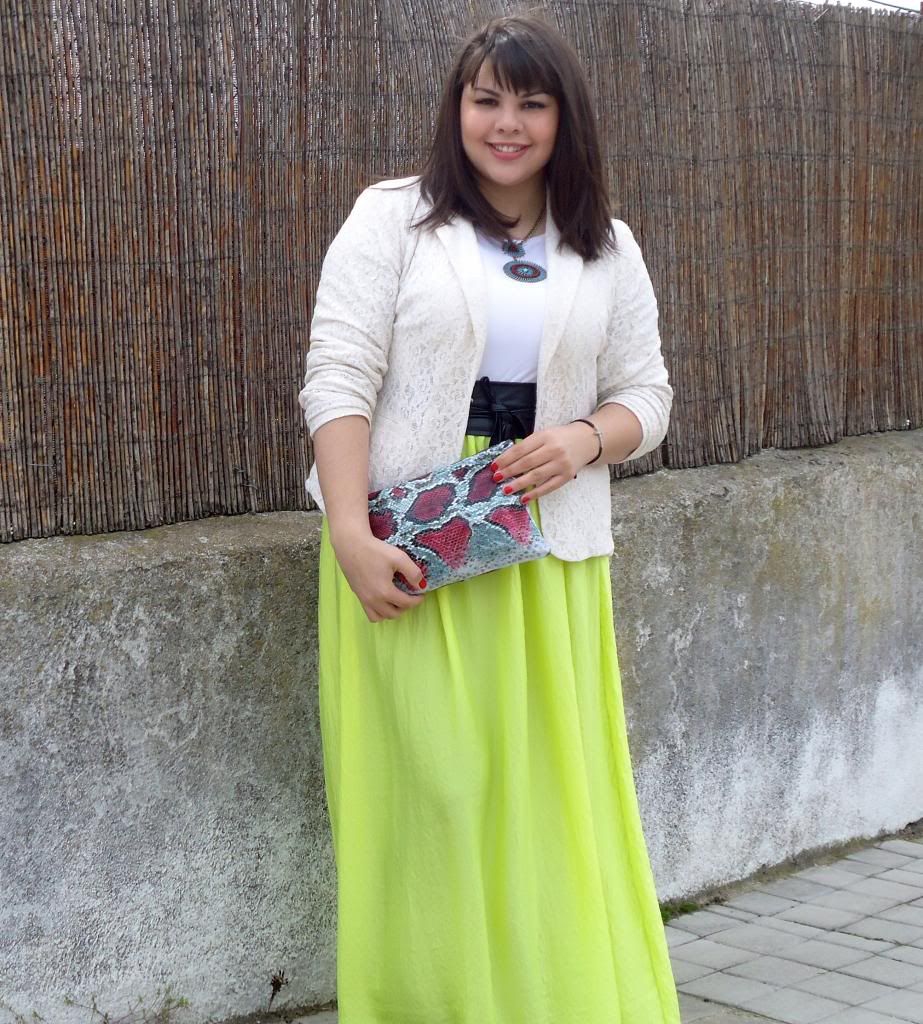 I'm not the type of girl who usually wins these sorts of things, - not that I have entered many of these types of competitions - but I figure there is no harm in trying, especially if I have had fun in the process!
No soy el tipo de chica que suele ganar este tipo de concursos, - aunque tampoco es que haya participado en demasiados concursos de este tipo - pero no pierdo nada por intentarlo, sobre todo si me he divertido en el proceso de participacion!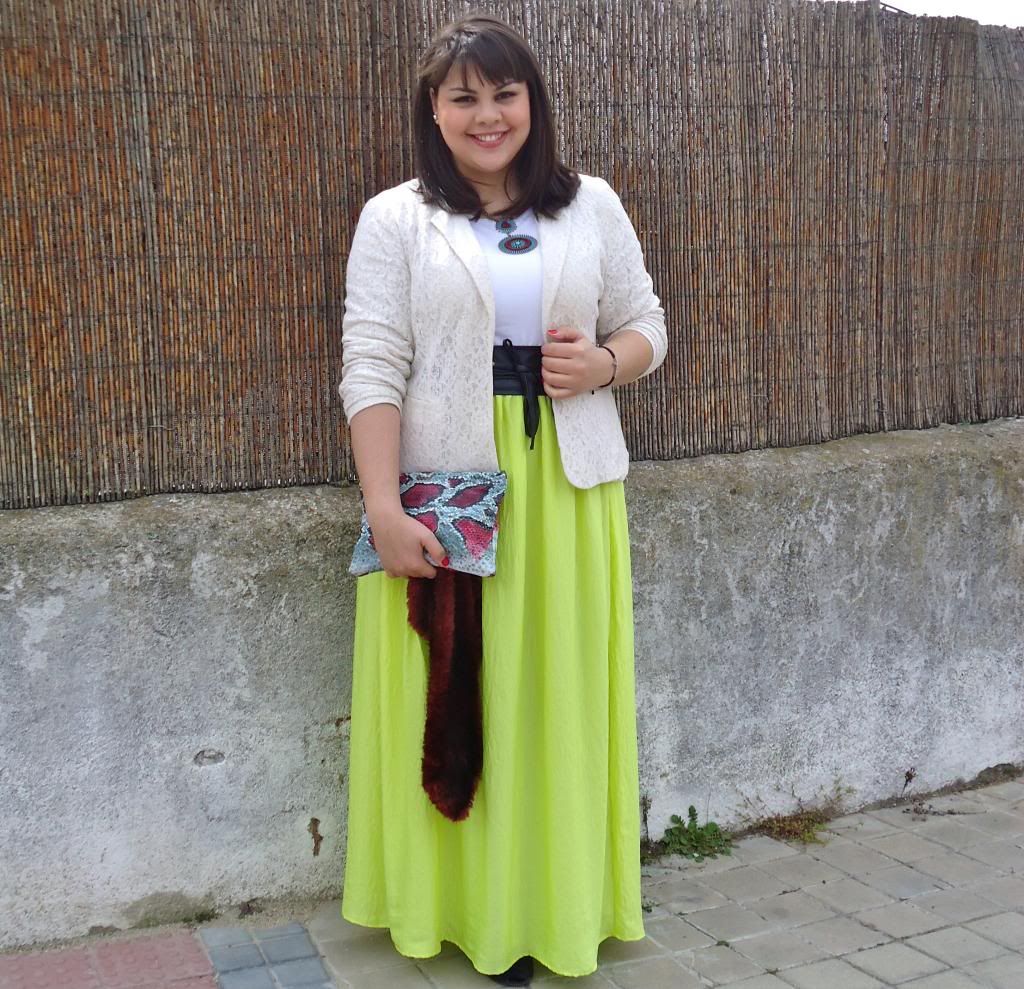 Neon Maxi Skirt - Mango
Basic white top - H&M
Cream lace blazer - F21+
Clutch - Telva (Free Giveaway)
Necklace - Bijou Bridgette
Red/Orange bangle - Evans
Black faux leather and encrusted cross - New Look
Fur 'collar' - Borrowed from friend's mum.
Grey scarf - A gift from a cousin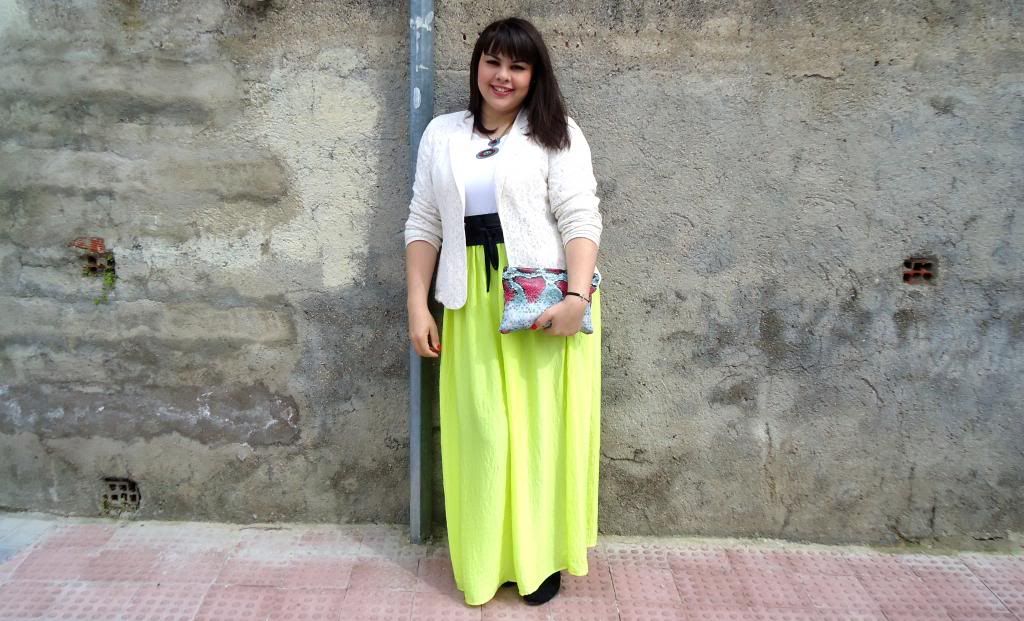 As you can see, I took lots and lots of photos of this look for the contest (and blog), and I think the picture I will submit will be this one below...
Como podeis ver, he sacado muchisimas fotos de este look para el concurso (y blog), y creo que la foto que voy a utilizar va a ser esta aqui abajo...
I absolutely love this skirt! I think the possibilities of how and when to wear it are simply endless. - And it is work friendly! I plan to do a post with lots of different outfits with this one skirt.
When I first started this blog, I would regularly put up different ideas for how to style one piece. Then I stopped doing that. I don't know why. I just did. But it's something I'd like to start doing again.
Until next time, with lots of luv!
xxx
Me encanta esta falda muchisimo! Me parece que las pocibilidades paracomo y cuando llevarla son infinitas - y me vale para ir a trabajar! Entre mis planes esta el hacer un post con muchas ideas para como estilizar esta falda.
Cuando empeze este blog, con frecuencia publicaba muchas ideas de como llevar una prenda. Luego deje de hacerlo. No se por que. Simplemente lo deje de hacer. Pero es algo que quiero volver a hacer de nuevo.
Hasta la proxima, con mucho carino!
xxx