Peplum Coat
I love peplum!
There. I said it.
And who doesn't love peplum?
I mentioned a little while ago that I had purchased a peplum coat from Asos Curve, from their sale section. I work less hours this year, and so earn a lot less money, which is why now I am in the "God Bless the Asos Curve Outlet section!" mode, lol To be fair though, I am trying hard to curb my 'clothes addiction' in general, and only buy things I need, or have been yearning for for ages and I happen to stumble across it at a decent price and in a size that actually fits!
Sadly, this coat only lived up to one of those two expectations. It was at a good price, but the fit is huge! I was tempted to return it, but then I thought about those days when it is truly freezing, and I will wear two, no, three jumpers at once - at least, - and then none of my coats will fit me.
Except my gorgeous new peplum coat, which also happens to be really pretty and dressy!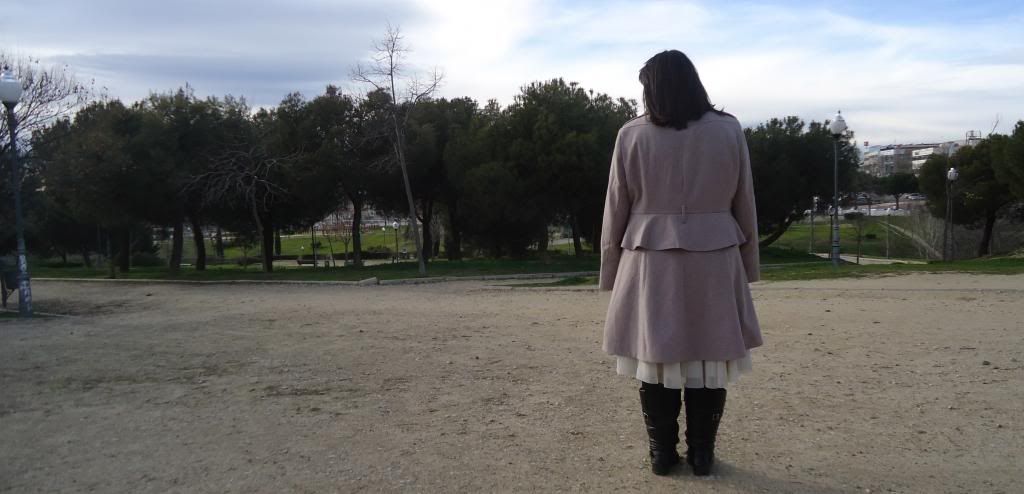 The sleeves for one are far too long, and the back fits loosely. There is no way I could ever wear it with the belt it came with - which falls off me almost like a hula-hoop would... But I must remeber those days when I will go OTT with the layering!
People think that there is no such thing as cold, dark, dreary days in Spain. But... Oh how mistaken they are! I didn't adjust the lighting on these photos to put that point across!
I must say, I am absolutely delighted with the coats and jackets I have purchased from ASOS Curve. The quality of all of them has been magnificent, and the prices (on sale) very reasonable. I am tempted to only ever buy my coats from ASOS Curve from now on. - Only thing is, it seems that I must remember to size down!
LOL
xxx