Fluorescent Flowers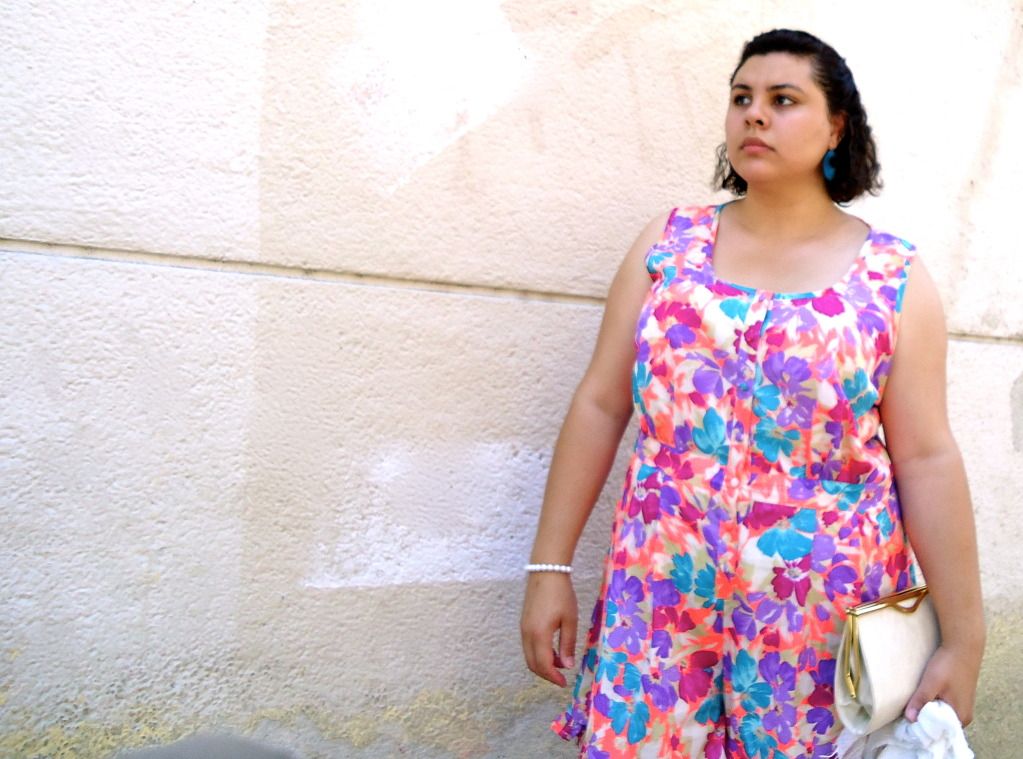 If someone had told me ten years ago that today I'd wear a bright coloured jumpsuit, or just that I'd wear jumpsuit today, I would written them off as being crazy.
Si alguien me hubiera dicho diez años atrás, que hoy me pondría un mono de colores llamativos, o que simplemente me pondría un mono, les hubiera catalogad@s de loc@s.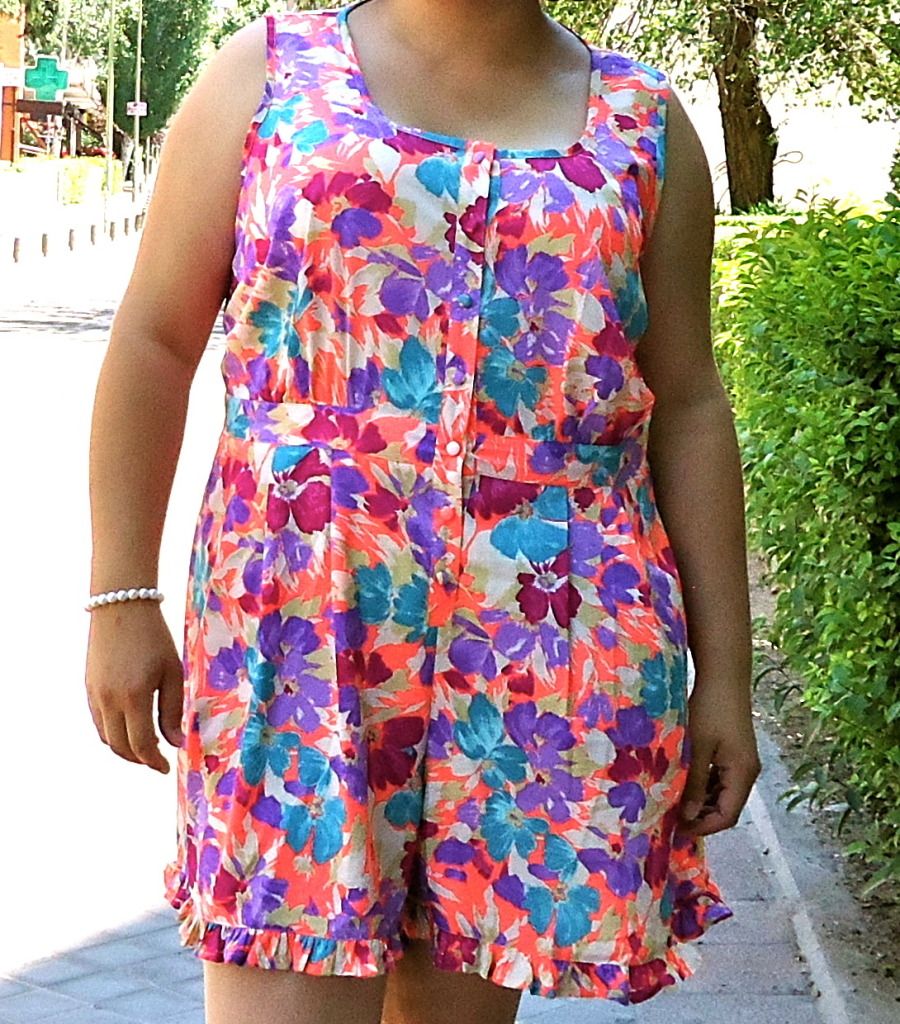 The truth however, is that I could not be happier with my ASOS Curve jumpsuit. I probably won't get lots and lots of wear out of it, but it's one more fashion demon ticked off my list for this summer.
No obstante, la verdad es que no podría sentirme más contenta con mi mono de ASOS Curve. Quizás no me lo vaya a poner muchísimo, pero es demonio de moda más que he superado este verano.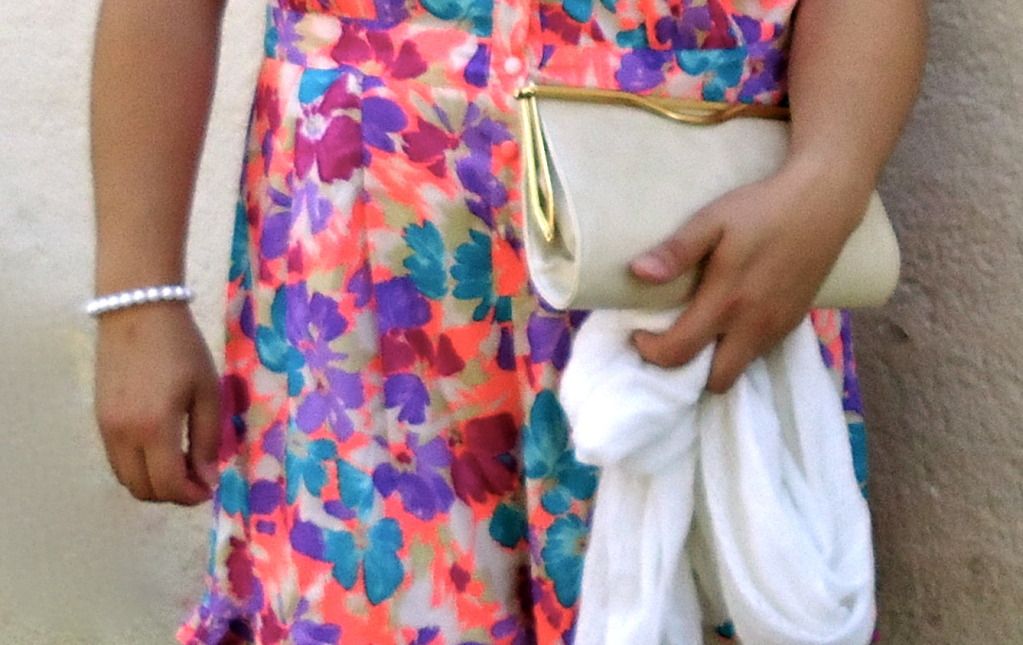 I accessorized with pink ballet pumps, a cream and gold clutch, some dark turqoise-ish green earrings, and a thin 100% cotton scarf - In case I lost my nerve once I was out and felt the need to cover up. I didn't loose my nerve and I regretted bothering with the scarf as soon as I walked out of my front door. It's just too hot! The jumpsuit didn't look bad with the scarf though... (Sorry about the blurryness).
Lo he combinado con zapatitos rosa, un bolsito en crema con detalle en dorado, unos pendientes en color verde como turquesa, y una "pashmina" muy finita de algodon por si hubiera sentido la necesidad de taparme al salir de casa. Al final, me arrepentí de haberlo sacado conmigo en lo que salí a la calle. Es que hace demasiado calor!!! Eso si, el mono no se veia mal con la pashmina... (lo siento que la foto haya salido borrosa).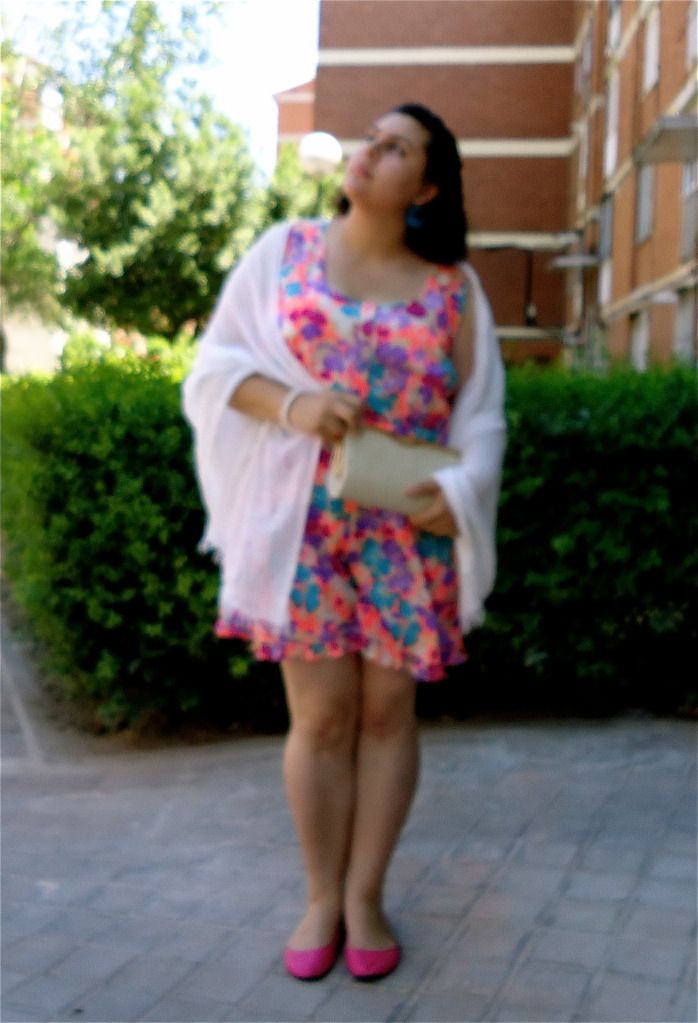 Speaking of fashion demons, and to an extent, about body image demons as well, I wanted to share this short video by Nicholette Mason, blogger and columist for Big Girl in a Skinny World, giving Prom dress advice. I love that this exists today! Together, we can change the world and fight mainstream media's unrealistic ideal of physical female beauty and encourage more young girls to love themselves as they are on the outside as well as the inside!
Until next time beauties,