Cream Top

This is a top I bought months ago, but had never worn until earlier this week.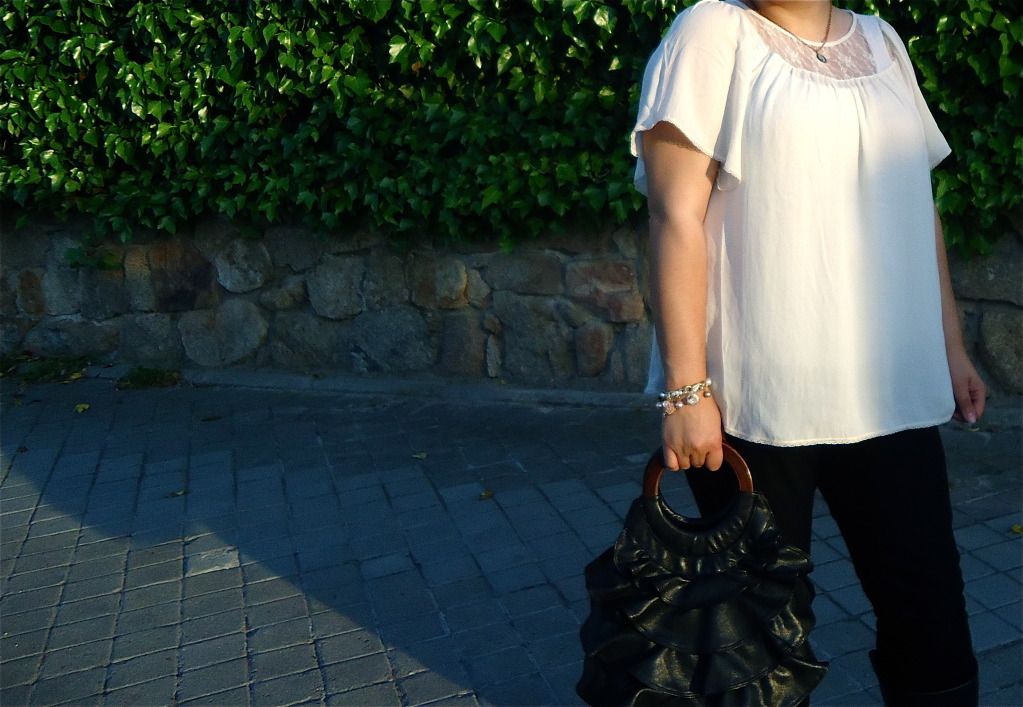 I absolutely love the lace detail on the chest area and the way it doesn't hang like a tent off the bust as so may tops in this style tend to do. My only complaint about this top, is how transparent it is. I wore it with a vest top underneath, but really should have worn it with a strapless bra and a nude or white coloured boob tube. Uh well. It's one of the very few things I own from H&M's maternity wear section. I'm not a fan of un-pregnant big girls sporting maternity wear, but every now and then you will find a gem that you can't leave the shop without. There are so many gorgeous maternity wear clothes in H&M, I have often been very tempted to write to H&M and officially complain about how they seem to put more effort into their maternity wear clothes than they do into their plus size clothes.
Speaking of H&M's plus size clothes, I see no difference between their H&M BIB line, and their new H&M+ line. The clothes are a bit more colourful, but they are still mostly basics and the range is still relegated to a back corner of the store. How is that a huge improvement?
Going back to the outfit... This look was very simple and quite discreet...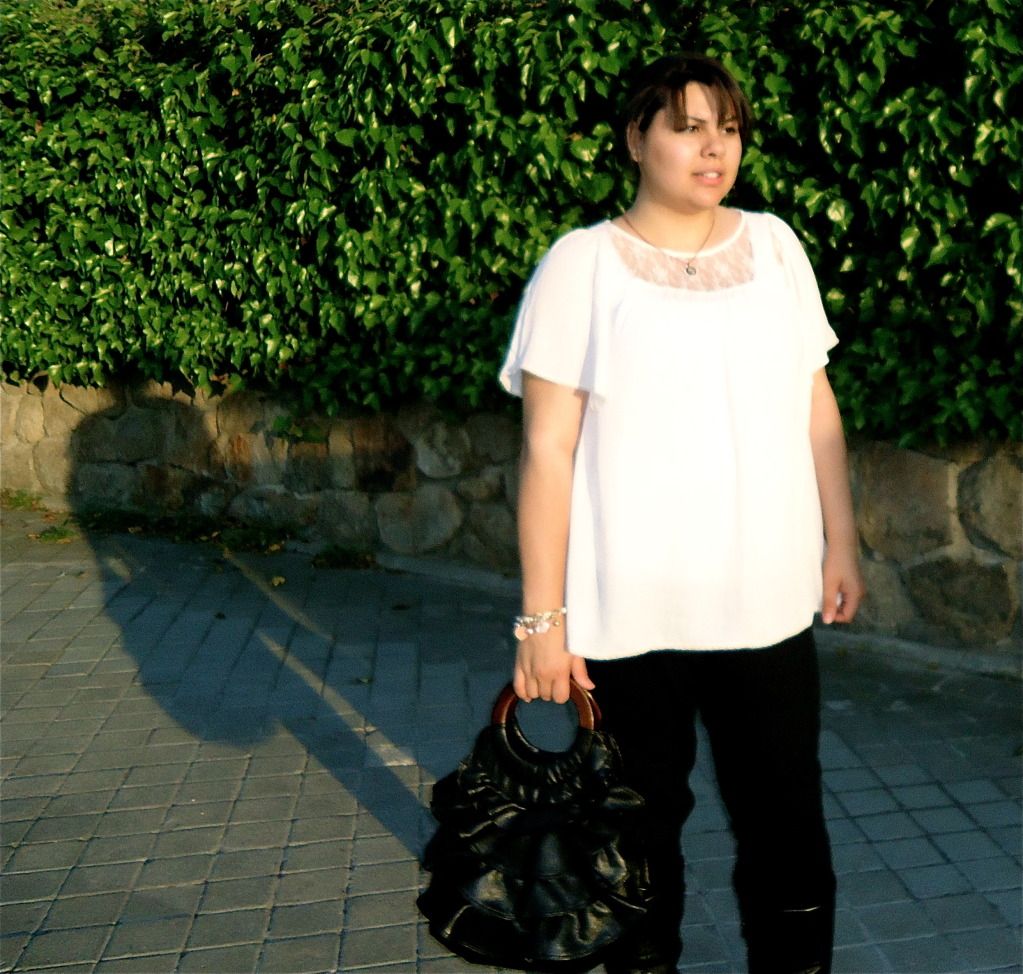 ...just a plain and simple cream top with black skinny jeans.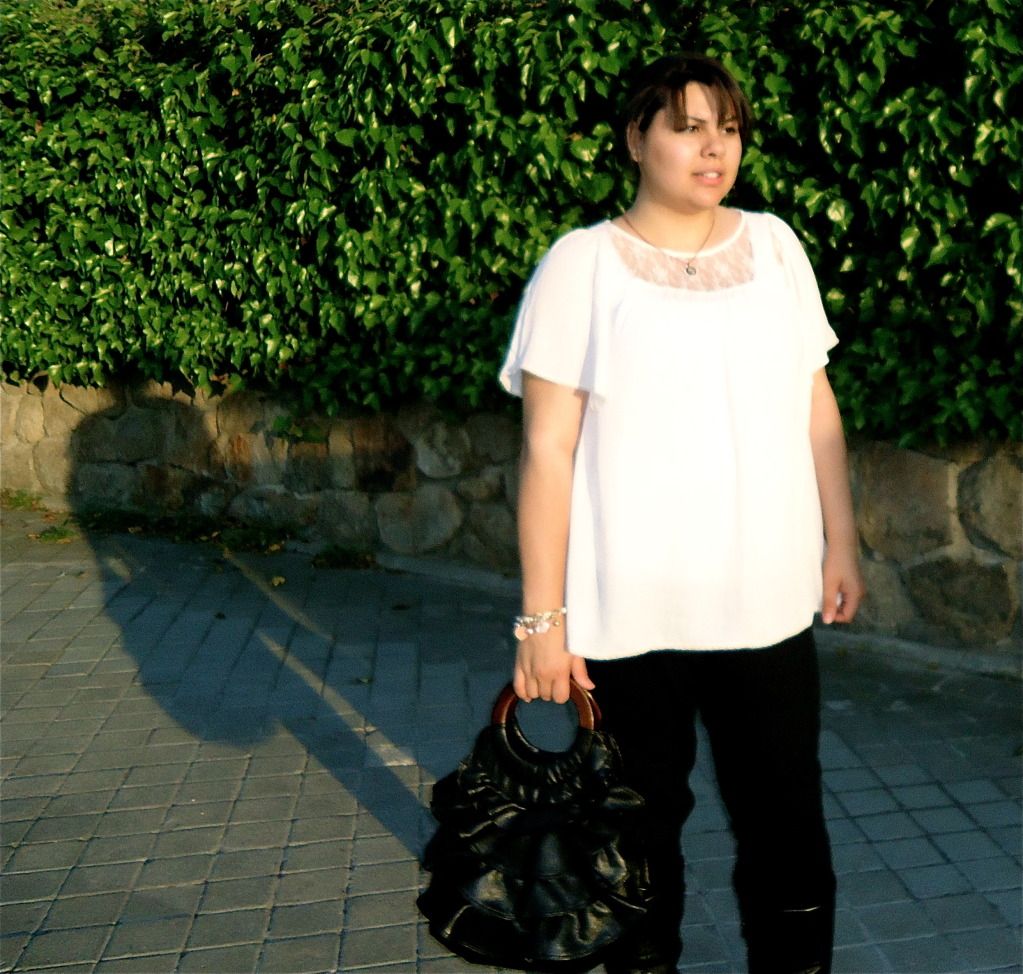 However, I got complimented on this outfit all day and looking at the photos, I think this is a case of less is more.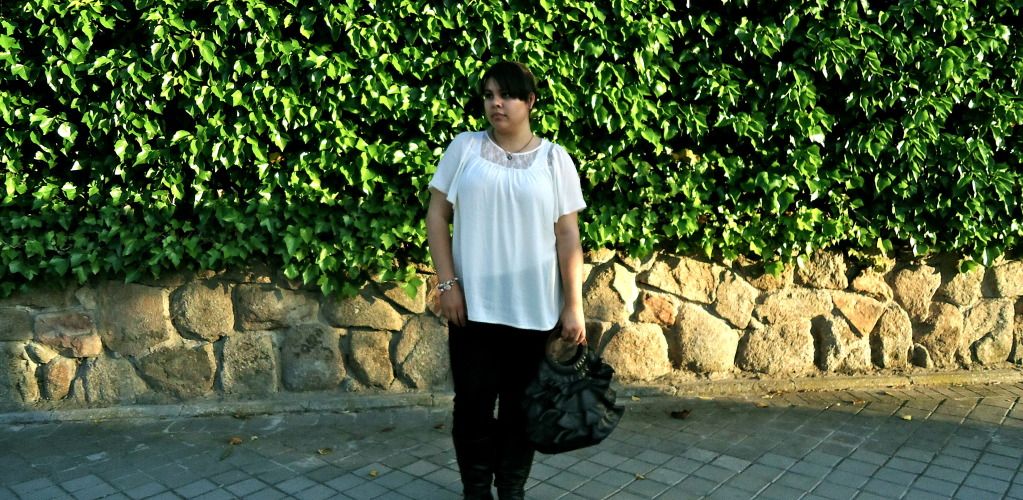 * * *
Top - H&M (Mama)
Black Skinny Jeans - H&M BIB
Black, flat, leather boots - El Baul del Botero
Charm Bracelet - Briggite Bijou
* * *
I'm really happy that it's finally summery out here... It seems like there are daisies all over the place!
I hope you guys have all had a great weekend.
I managed to escape Madrid once more this weekend which was nice, but I'll tell you about that next time. I plan to start a "Travel Diary" corner here, which I hope you guys will enjoy!!
Much Luv,
Rebequita Rose
xox