Friday in black and bright colours
Hey everyone!! How have you all been doing???
It has been two weeks since I last posted anything here, three weeks since I posted an outfit post, yet to me it feels like a lifetime ago since I last posted anything here.
It probably feels like such a long time ago to me, because it feels like so much has been going on in all that time. - All good things, of course which I promise to share with you.
I actually have a back-log of outfits to post on here, so please bear with me...
Pretty, pretty please!!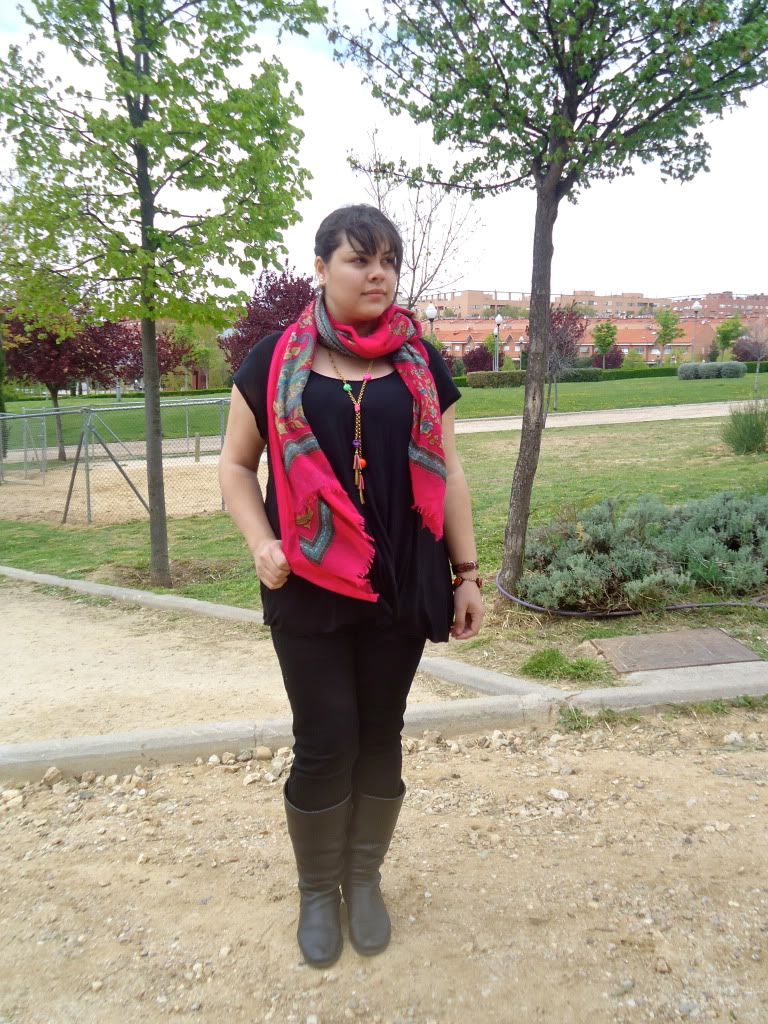 You won't often catch me wearing trousers, but for some reason I have been wearing trousers more often these last few days. These black "skinny" jeans are from H&M's plus size line. They stretch a lot more than I anticipated, so these are acutally a bit big on me which makes them slightly uncomfortable, but not too much.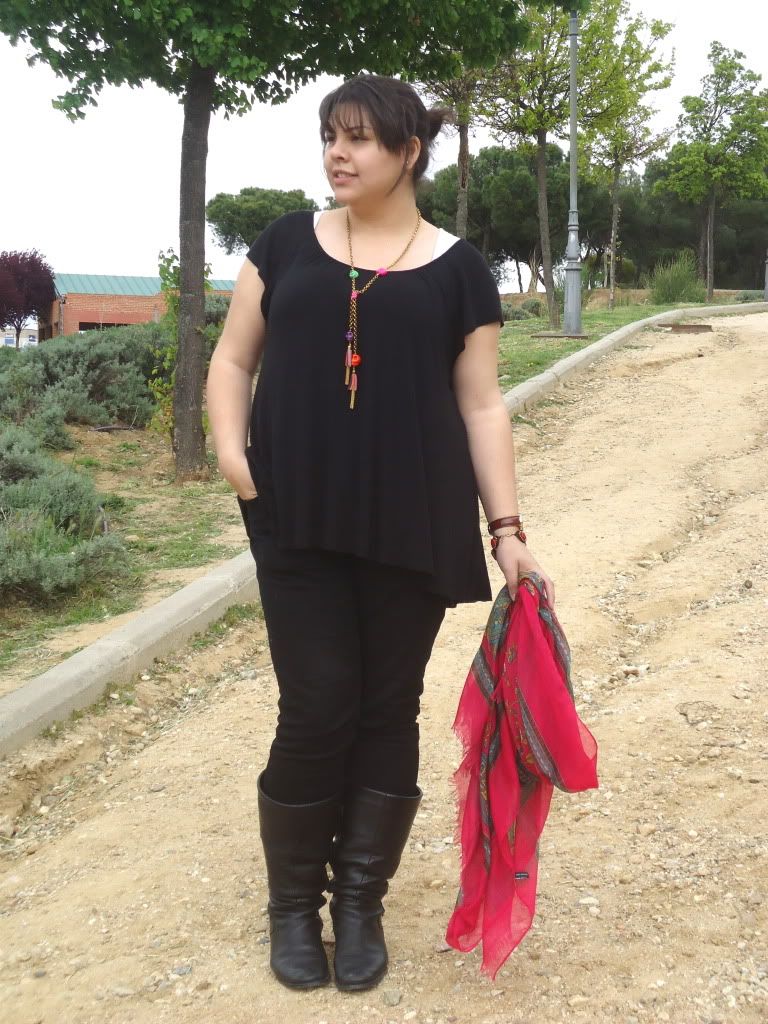 You won't often catch me wearing all black either, but all this black was in honour of a work colleagues birthday surprise, and the dress code for that was "wear something black".
This outfit is also very casual for my work, where the dress code is "smart" and "elegant", but it was comfortable and modest, and it seemed to be ok. If anything, everyone seemed to fall in love with the brightly coloured skull necklace...
It was cold and windy when these photos were taken, and rain was sprinkling on and off. Whoever said spanish weather is not as unpredictable as english weather, has obviously never loved in Madrid, lol. It's not always hot and sunny in Spain!!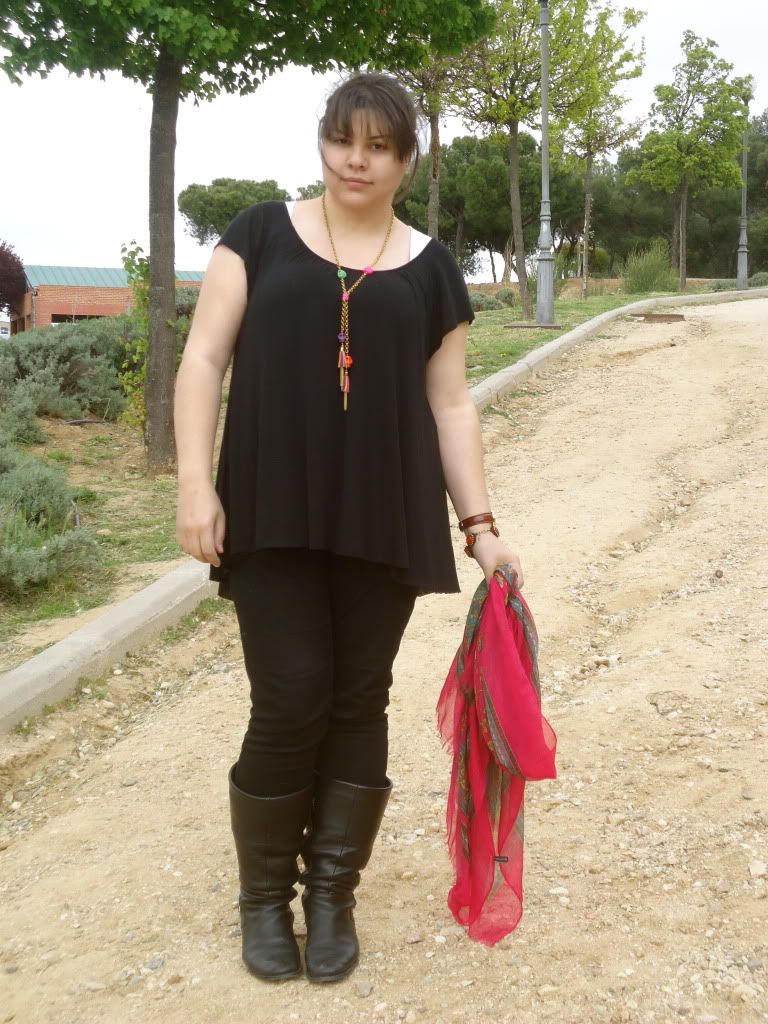 White vest top - Zara basics
Black top - H&M BIB
Black jeans - H&N BIB
Boots (folded in at 'edge') - Baul del Botero
Scarf - Baul del Botero
Necklace - Random boutique
Have you noticed that my hair is now long enough to tie back in a pony tail? YEAY! I do need a trim though, but I really want to grow my hair out. Especially if my plans for the summer work out, but shall tell you all about that later!!